Tracey Graham is an accomplished business woman, with proven commercial success in her executive career, as a former CEO, having worked in both in plc and private equity businesses.  Today, Tracey is a Portfolio Non-Executive Director for a number of high-profile businesses, including Royal London Mutual Insurance Society (the largest life and pensions mutual insurer), Ibstock plc (a major manufacturer of building products), discoverIE plc (a supplier of small cap electronics), and LINK (the operator of the UK cash machine network). 
Tracey has a keen interest in education, and has a long-standing commitment to the sponsorship of children's education in Africa, sponsoring children in Ethiopia and the Democratic Republic of Congo. Tracey was the Chair of Governors for Wallington High School for Girls in London until 2015, and for 4 years acted as an independent panel member hearing school admissions appeals for the London Borough of Sutton. 
Tracey was brought up by Irish immigrant parents on a south London council estate with her twin brother and older sister, attending a south London primary school and secondary comprehensive school. Tracey left school at 18 joining Midland Bank on their Management Trainee program. During her training program Tracey was selected for the CAMPUS program (Career Advancement Midland Program of University Scholarships) attending Loughborough University to study Banking and Finance.
Tracey has a long history of working in the City of London dating back to the 1980's working for Midland Bank at their Poultry and Princes Street Head office branch, and then AXA Insurance in Cannon Street. Tracey is a member of the Cordwainer Ward Club, which aims to promote and encourage interest in the affairs of the City. Tracey was elected as a Common Councilman of the City of London Corporation on 30th April 2019.
Tracey has worked predominately in or around the London area, but also lived in California, USA for 3 years when she was President of Sequoia Voting Systems, a subsidiary company of De La Rue plc. As CEO of Talaris Limited, Tracey ran a multi-million pound international business growing the business over a five year period to the 64th largest private company in the UK in 2011 with revenues in excess of £360m.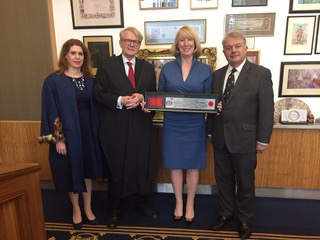 Freedom of the City of London Ceremony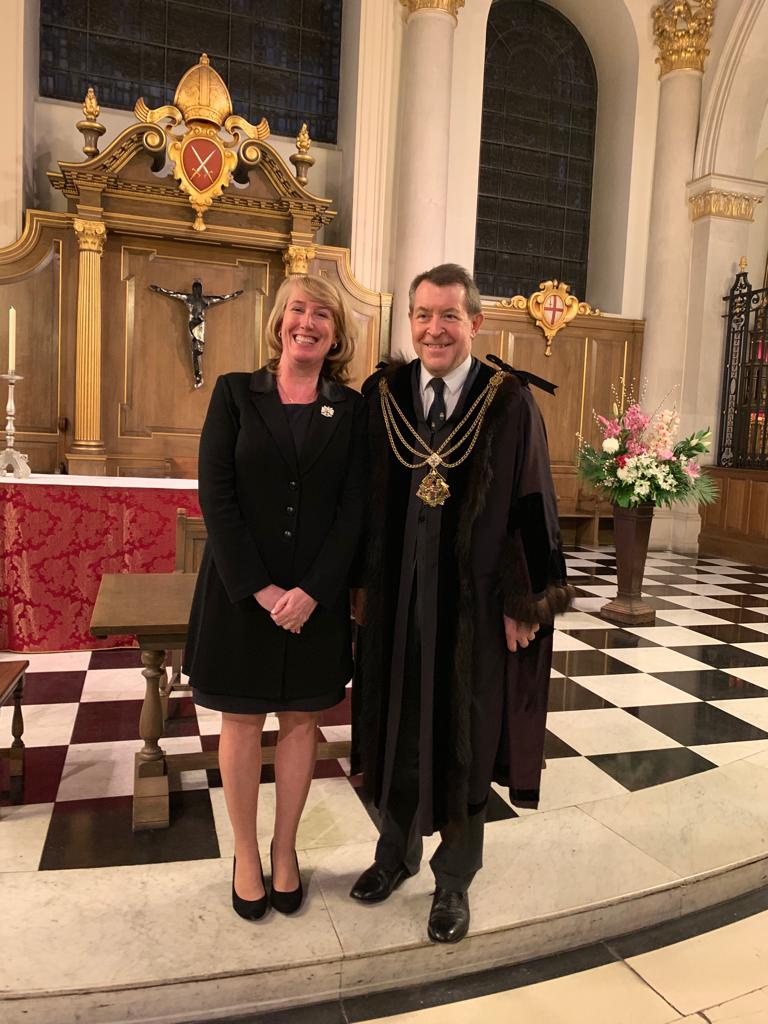 Tracey Graham with Alderman Sir Roger Gifford Common Councilman Election 30 April 2019